Corona Treaters
Corona Treater, Blown Film Extruder, Corona Treatment Equipment, Corona, Trater, Treatment, Silicone, Sleeve, film, extruder, extruding, plastic, printing, manufacturer, producer, company, istanbul, turkey, production, made, made of, quality, robust, new, reliable, electronic, electric.
Corona Treater Devices ( or it is said as Corona Treatment Equipment ) is used to prepare the surface of the plastic bags for printing.
Corona Treatment Application is made for printing purpose in Blown Film Extruders Machines which is used for Plastic Bag Production.
The printing is imposible to make without corona treatment in plastic bag production.
As we are experienced and reliable producer company of Corona Treaters, we offer our robust and reliable corona treaters to our valuable customers.
Corona Treaters for Blown Film Extruders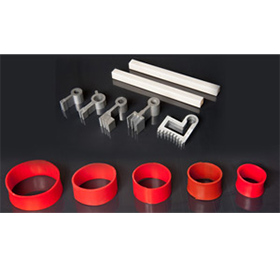 Silicone Sleeve for Corona Treater / Dielectric Sleeve for Corona Treatment