Single Phase Servo Stabilizer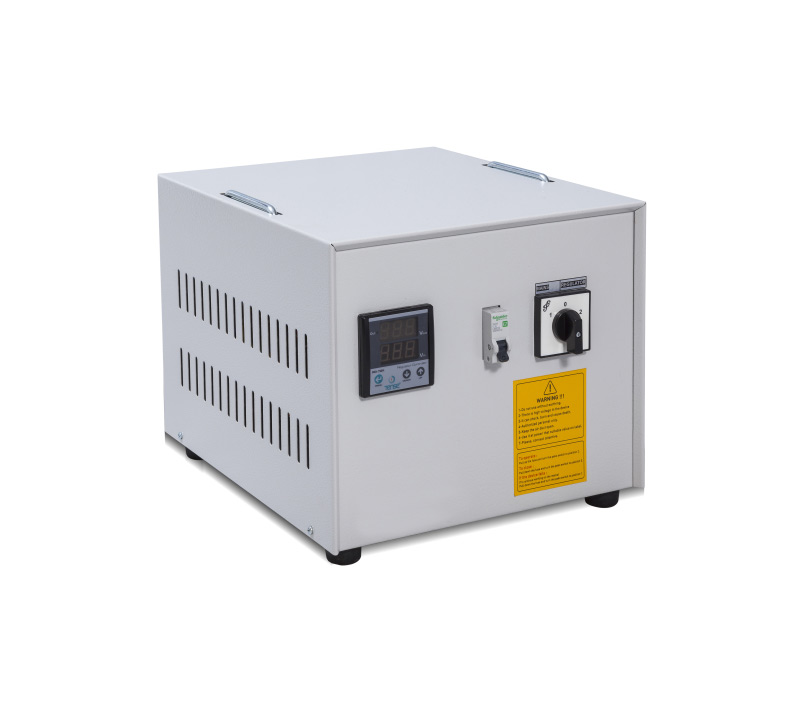 Single phase servo stabilizer is mostly used in residential buildings. The motor is regulated by help of a vario-buster transformer. Output voltage sensitivity and input correction range can be changed according to the usage area.
Extra safe operation with optional protection unit and outlet filter.
Single-phase servo regulator transformers are wrapped with H class enamel and fiberglass copper or aluminum wires. Varnished in a vacuum boiler and dried in an oven at 180 degrees Celsius.
Optionally, over temperature, over current, low voltage, high voltage protection unit is added and digital voltmeter is used to monitor input and output voltages.
Mainly used in homes, offices and villas. The servo regulator power for the home is recommended between 10 kVA and 20 kVA. It is used to improve UPS performance where the city mains voltage is too low.
Device production is carried out in accordance with CE quality norms, our company has ISO-9001 quality certificate. 2 years warranty against manufacturing defects.